Mexborough and Swinton Times March 29, 1929
The New Councillors
Men and Women Who Won First Victories on Saturday
Dr. J. Forrest Hamilton, Mexboro'.
Superintendent of the Dearne Valley Corp of the St. John Ambulance Brigade and an active spirit in the Mexborough Operatic Society, Nursing Association and other bodies.
First contest Independent.
Mr. James Guest, Mexboro'.
who built up the Blue 'Bus Services literally from rock bottom and sold out a few months ago to the Barnsley (now Yorkshire) Traction Company.
Now in business in Mexboro' as tobacconist.
Second contest ; unsuccessfully fought Mr. C. Wintanley at Swinton three years ago. Independent
Mr. F. Latham, Swinton,
well-known tradesman in the Bridge Ward of Swinton, which he has won from Labour in the person of the Chairman of the local Party.
First contest. Independent.
Mr. Irving Bramham, Wath,
who takes over the seat his father held for 19 years till his death last year; member of well  known district  family,  and brother of Mr. Arthur Bramham, chairman of  Thurnscoe U.D.C. Master plumber.
First contest, Independant
Mr. C. R. Turner, Thurnscoe,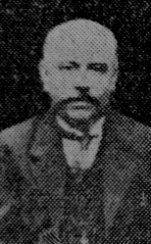 Foreman platelayer and prominent worker in National Union of Railwaymen in this district. One of the founders of the organised Labour movement in the district
One previous contest, Labour.
Mr. V. Burrows, Wombwell.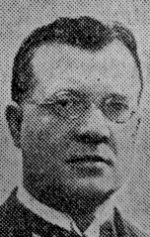 member of T. Burrows and Sons, motor coach proprietors, and weighman at Mitchell Main Colliery. Born in Wombwbell, and active social worker. Member of Mitchell Main rescue team at Cadeby explosion. 1912. Served in France in war and reached rank of sergeant-major.
First Contest. Independent
Mr D. Cookson, Wombwell,
Succeeds the late Mr. William Thompson , as a few weeks ago he suceeded him as Manager of Wombwell Main Collieries
Native of Wombwell and has put in his whole working life at Wombwell Main Colliery.
First contest, Independent.
Mr. T. Woolley, Wombwell,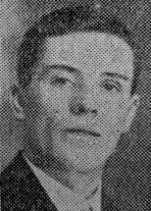 Staffordshire man but has lived in Yorkshire for 18 years.
Active  propagandist and capable speaker.
Superintendent of Wombwell Primitive Methodist Sunday school and local preacher.
Miner at Wombwell Main.
Second contest, Labour.
Mr. B. Swann Swinton,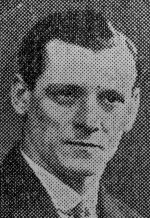 has done a good deal in the interests of sport, both adult and boys', in Roman Terrace district, and is a successful player in the Roman Terrace C.C. team.
First contest. Labour.
Mr. F. J. Wilkinson, Swinton.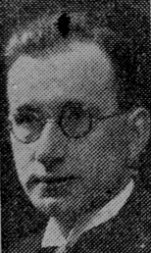 Has an important position on the clerical staff of Baker's, Ltd., Kilnhurst and Rotherham.
Secretary of the Swinton Athletic Club since its foundation and member of well-known Swinton family.
Independent.
Ruth Donoghue, Conisboro',     
the third woman member elected to the Council. Native of Denaby, treasurer of Conisbrough Old Folk's treat Committee. , and active in Hospital Sunday demonstration.
Associated with women's section of Denaby Labour Party since its inception ten years ago and did notable relief work during 1926 stoppage.
First contest. Labour.
Mrs. Ellen Keeton, Bolton,
, who had an unopposed return at her first attempt. Has already served a year as co-opted member of Public Health committee and has been active social and Labour Party worker.
Labour.