South Yorkshire Times June 9, 1951
Honours for South Yorkshire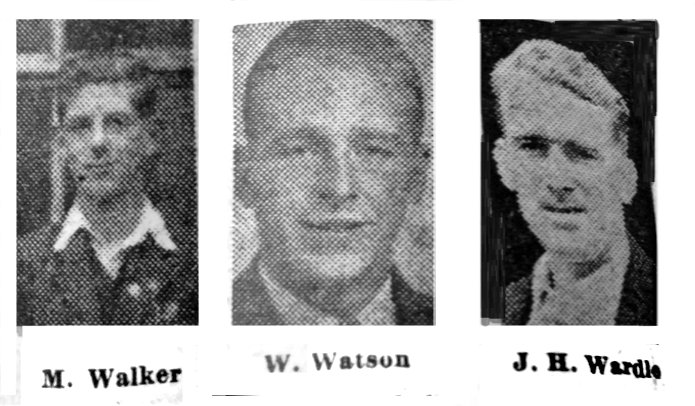 South Yorkshire comes back into its own. This week brought the selection of Yorkshire's 31-year-old left-hand batsman, Boltonian Willie Watson, and  bowler Johnny Wardle for the England test team, and of 17 old Mexbronlan Malcolm Walker as 12th man for Yorkshire.
With Brown, Hutton, Simpson, Bailey, Compton, Bedser, Evans and Tattersall presumably strong probables before the Test choice was made, it must be particularly gratifying to find Watson join Ikin – two Compton in the first class averages so far this season – as batting potential and Wardle chosen to relieve Freddie Brown and Tattersall of some of the spin problems.
For Willie Watson it is an international double. He first played for Yorkshire in 1939 and played for the Rest in a Test trial at Canterbury in 1946, when he scored 61 in the second innings. Last season he produced some dynamic batting and return from footballing in Rio, scoring a century against Somerset, and finishing the season with 684 runs, including three centuries. Like Ikin, Watson is excellent in the field.
Wardle gets a third cap.. He- his debut with Yorkshire and was awarded his county cap the following season. In 1947-48 he went with the M.C.C. team to the West Indies and figured in one Test and he had the distinction of taking a wicket with his first delivery is his first Test match in this country-West Indies last year.
Malcolm Walker is at the peak of what may be regarded as a most notable "junior" career, and on the threshold of a most promising career of greater recognition, and this new honour will be particularly applauded in this part of South Yorkshire. His lovely acrobatic catch that gave him an analysis of six for 46 in 9 ½ overs at last season's star-studded Hutton benefit match at Mexborough will be recalled with a good deal of pleasure.
Neither Watson nor Wardle is likely to lower the excellent standard set by our test team in Australia and the outcome will be awaited with more than usual interest in this part of the country